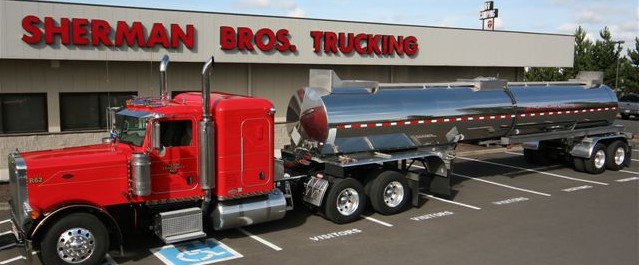 Our tanker division primarily goes up and down the I-5 through Washington, Oregon and California. We do require that our tanker drivers have at least 1 year of hazmat tanker experience. If you live along the I-5 corridor, you will be gone an average of 10 to 14 days at a time and be home on average between 2-4 days. You will on occasion be able to stop and visit with the family during the week for a couple of hours or overnight.
We feel strongly that we provide the best lease package on the West Coast. If you are ready for a rewarding job with a company that will treat you like you should be then head over to our online application page and who knows, you may be our next driver!
Contact us for details.