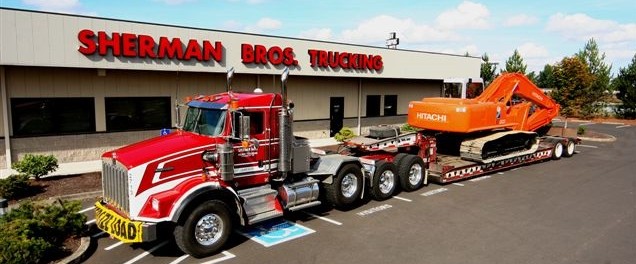 We are always looking for good, reliable company drivers and Owner/Operators to drive for us. We run the 11 western states plus British Columbia and Alberta. If you live along the I-5 Corridor, you will be gone an average of 7 to 10 days at a time and be home on average between 2-4 days. You will on occasion be able to stop and visit with the family during the week for a couple of hours or overnight.
We feel strongly that we provide the best lease package on the West Coast. If you are ready for a rewarding job with a company that will treat you like you should be, then head over to our online application page and who knows, you may be our next driver!
Equipment
Our up-to-date company fleet consists of a variety of long wheel based tractors pulling a variety of trailer configurations.                              
The company fleet has :                                                              
flat beds from 40' to 53'                                 
A- trains and B- trains                                 
6 to 10 axle lowboys                                 
48', 50' and 53'curtain sided tautliners and Roll tops                                 
chemical tankers, baffled or smooth bore                                 
a large inventory of bladder bags for hauling resin and paint on flatbeds                                                           
We also have state of the art glass trailers: double drops with fixed and removable racks, single drop trailers and 48' flats with removable mini stock racks.                              
This wide range of equipment helps keep us diversified and prepared for the next change in the market place.          
Click below for more information.